Responsible for the development of football across all schools in Wales, the Welsh Schools' F.A. ensures children aged between seven and 16 are able to participate in structured football games throughout the season.
As the national schools' provider when it comes to football, the Welsh Schools' F.A. has associations spanning the length and breadth of Wales, from Conwy and Flintshire to Camarthenshire and Newport, as well as everywhere else in between. From the coordination of football festivals and competitions, the main aim of the organisation is to encourage the development of primary and secondary pupils, both mentally, morally and physically, through the medium of association football, ultimately helping to identify and develop those who have international football potential.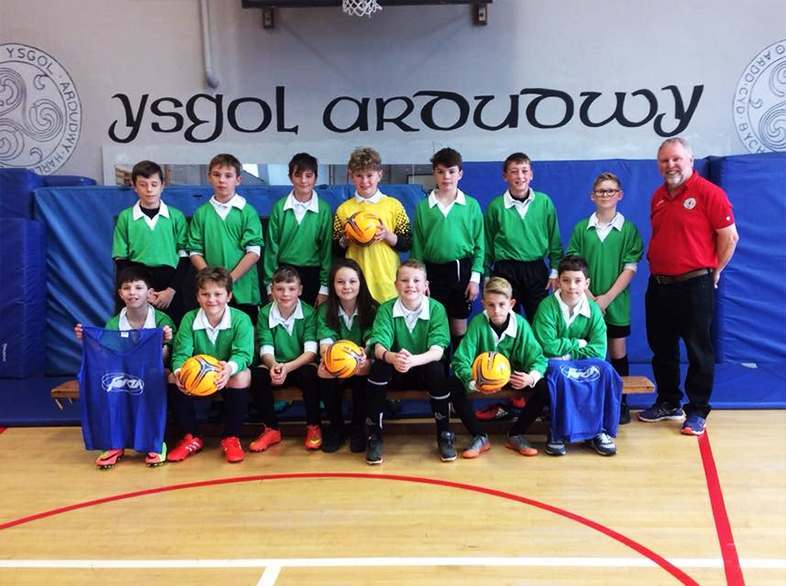 "
"As the Welsh Schools' F.A. is a volunteer based organisation, we receive no government funding or grants. Because of this we always look for products that are good value for money but also offer outstanding quality. When I read about Net World Sports in the business section of the Sunday Times, I knew I had to get in contact with them, especially being a Welsh company that is so local to many of our teams." John Mann, Chairman of the Welsh Schools' FA
Whether it's corner flags for matches and cones for warm-up drills, or footballs and training bibs provided as prizes for finalists, the Welsh Schools' F.A. go directly to Net World Sports for all their equipment needs. Since their first purchase in 2017, the Welsh Schools' F.A. have set up on-going order policy to ensure they have access to the best prices and support from a dedicated point of contact within the Net World Sports team.
"I have had nothing but a positive experience with Net World Sports, from placing orders to receiving the equipment," explains John Mann. "Everything they do is fast and efficient and on the rare occasion we've needed items on the day, I've been able to pick up equipment directly from their warehouse. If any schools were to ask where to go for sports equipment, I would recommend Net World Sports in a heartbeat."