ProCourt Mini Badminton Net
ProCourt Mini Badminton Net

ProCourt Mini Badminton Net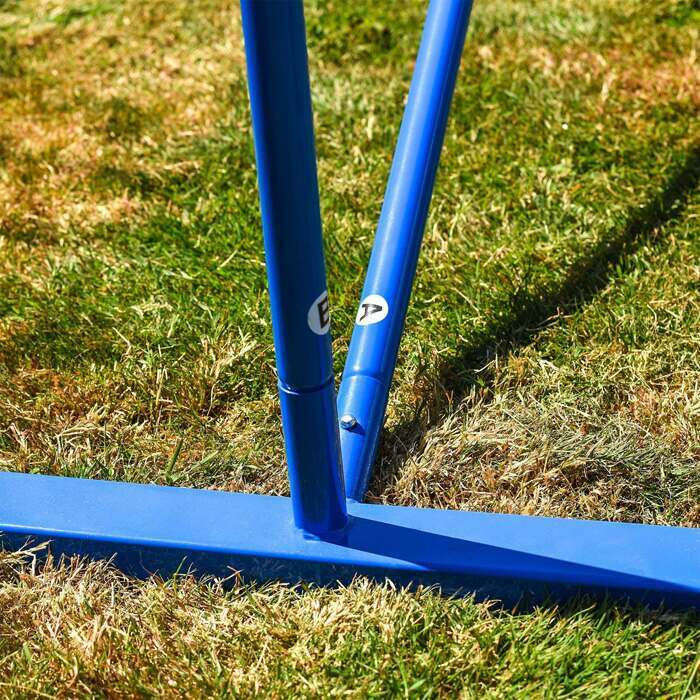 Convert Net in Seconds
Switch up between games in an instant with the simple removal/addition of a single ProCourt post.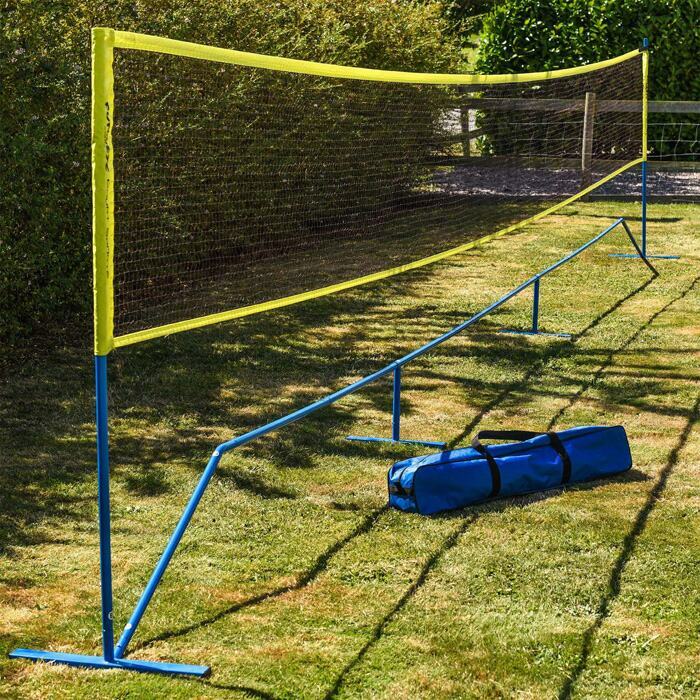 Game. Set. Unmatched.
The set comprises of posts, net, and carry bag for ultra-portability & unrivalled value for money.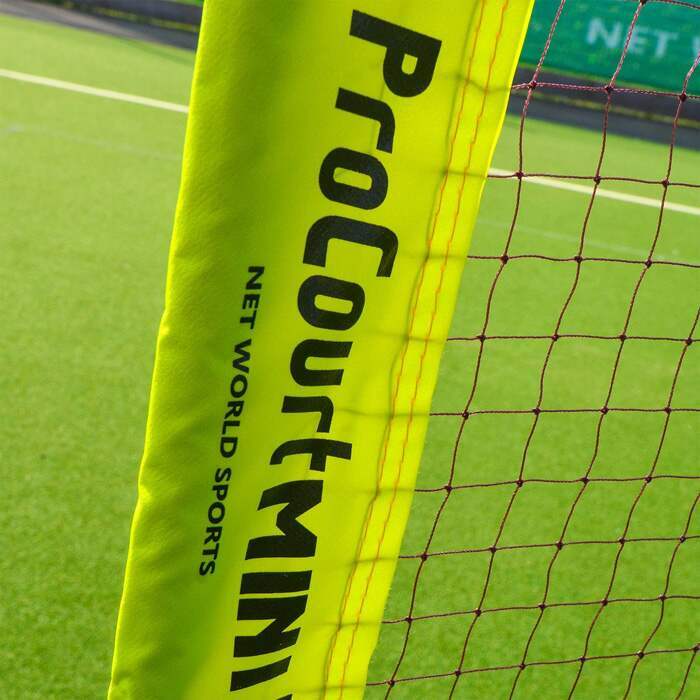 Super Light, Super Strong
Net frame & high-vis material break the rules. Tough as nails, yet remarkably lightweight.
Description
Mini Badminton Net - Portable, Lightweight & Convertible!
Whether you're looking for a Badminton Net for the garden or to take away on family days out, or even for schools that have students picking up their first Badminton Racket, the Vermont ProCourt Mini is the companion for you.
One of our most popular products; its strength, lifespan and extraordinary portability has gained the Vermont ProCourt thousands of fans and very happy families.
The set is supplied complete with a net (size of your choosing), posts, and handy carry bag which stores it all. It will fit into any car boot like a glove, and assembly/takedown couldn't be easier - perfect for players & families on the go!
It can be used all year round, indoors and outdoors, so anyone can play at any time.
So if you're pondering which net should be the kid's first then look no further!
AND...if you want to mix it up, then the net can be adjusted into a Mini Tennis Net with the simple addition/removal of one of the Vermont ProCourt's included posts.
Specifications
Sizes:
Net Lengths Available – 10ft (3m), 20ft (6m) & 30ft (9m).
Net Height (Mini Badminton) – 5ft (155cm)
Net Height (Mini Tennis) – 2.6ft (80cm)
Contents:
Material:
Net Frame - Specialist Metal Tubing
Net Banding - High-Vis Fabric
You may also like
Badminton Net - 20ft Regulation
AED69.99
Vermont ProCourt Mini Badminton Net & Racket Set
AED499.99
ProCourt Badminton / Volleyball Freestanding Combination Posts
AED1,329.99
Jumbo Schools Badminton Sets
AED2,799.99
Recently Viewed
Replacement FORZA Alu110 Freestanding Stadium Box Football Goal Net [5 Sizes]
AED1,399.99
Drop-In Cricket Net [Ultra Heavy Duty]
AED2,299.99
Badminton Net - 24ft Regulation
AED89.99
FORZA Pump That Ball™ - Ball Pump and Needle
AED49.99
Ball Pump Needles (Pack of 5)
AED14.99