Wall Mounted Netball Ring & Net
Wall Mounted Netball Ring & Net
Wall Mounted Competition Sized Steel Netball Hoop & Optional Net
All Fixings Provided
4 heavy-duty bolts and an attachment plate are all provided with this wall mounted netball ring allowing you to instantly install it
Optional Net
You can add a ultra-durable net to this netball hoop allowing your goal attackers and shooters to practice their aim with a more realistic target.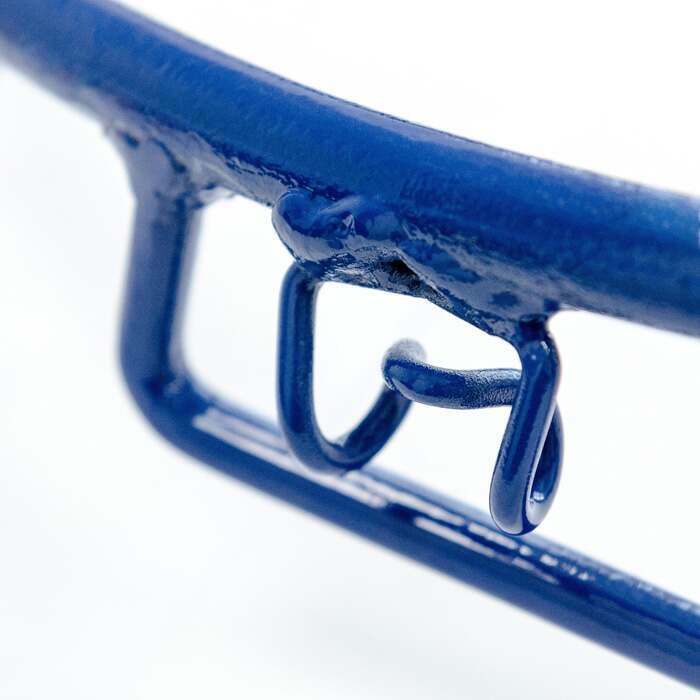 Galvanised Steel
This hard-wearing netball hoop is manufactured from 16mm thick galvanised steel to ensure it will not bend when struck by netballs.
Description
Regulation Netball Hoop That Easily Attaches To Walls With Fixing Bolts
For dedicated netball players looking to become the perfect GS or GA, this netball hoop can attach to the outside wall of your house and give you years of shooting fun.
Or if you're a leisure centre or school with your halls used for every sport imaginable, why not save storage space and setup time with permanent, easy to install netball rings?
Either way, players will be ready to score big on the netball court! Our wall mounted netball hoop is great for indoor or outdoor netball fun for players of all ages and abilities.
It is a reliable and affordable alternative to full-scale netball posts if you are operating on a tight budget or have limited storage space.
Specifications
Dimensions
Hoop: Competition sized 38cm (15 inch) diameter
Material
Ring: 16mm galvanised steel
Optional net: 2mm nylon knotted twine
Miscellaneous
Attachment plate and 4 steel bolts supplied
Drill hole measurements: 70mm left to right, 50mm top to bottom
Hoop is designed to be attached to strong concrete walls
You may also like
Netball Bibs [Pack of 7]
AED159.99
FORZA International Match Netball
AED79.99
Recently Viewed
FORZA Football Free Kick Mannequins [3 Sizes]
AED159.99
5m x 2m FORZA Alu60 Football Goal
AED2,599.99
3.7m x 1.8m FORZA Alu60 Football Goal
AED2,169.99
GAA Gaelic Football & Hurling Rebounder Net
AED1,299.99
Replacement Boot Wiper Brushes Sets
AED299.99